Watching an experienced Pilates practitioner go through their movements with ease can give off the impression to the first-timer that the discipline is easy. However, when the first-timer launches into trying these movements is usually all gritted teeth, red faces, and buckets of sweat!
The same could be said about pilates marketing. On the surface, it seems easy to make videos, photographs, and posts on social media. But forming this into a strategy that will drive leads to your Pilates Studio is a different story altogether!
The total revenue of yoga and pilates studios in 2019 is projected to be $12billion and the industry grew by about 9.1% between 2014 and 2019. So you would be right in thinking that there has never been a better time to set up a studio. You would be wrong in thinking, however, that it's popularity guarantees success.
Industry growth means higher competition which makes it easy to slip under the radar in today's market. Pilates marketing and promotion are key to growing your business and catching the attention of potential new members. Below are 10 ideas on how to best market your Pilates Pop-Up business, we have some classic approaches, as well as some more creative methods.
1. Know Your Audience
Distinguishing your target market is one of the most important parts of your marketing strategy at Pilates Pop-Up. It will serve as a foundation for all elements of your approach, from how you develop and label your classes through to which channels you choose to promote them. Our proven digital marketing plan and associated tactics ensure your classes will be full and your business will grow rapidly.
One thing you must remember is that your target audience is not "everyone". In order to successfully work within your market, you must define, and more importantly understand, your particular niche so that you can eventually have a level of control over it.
Pilates has a huge scope and can be extremely beneficial for many groups within society, be it young mothers, office workers, athletes suffering injuries, even older groups. Do you enjoy taking people through a rehab process and seeing them get back into their sports, is your studio next to a big office block? Do you offer reformer and mat classes, or are you more specific?
Focus your pilates marketing efforts on your target clients and use these opportunities to speak to them about your unique offerings.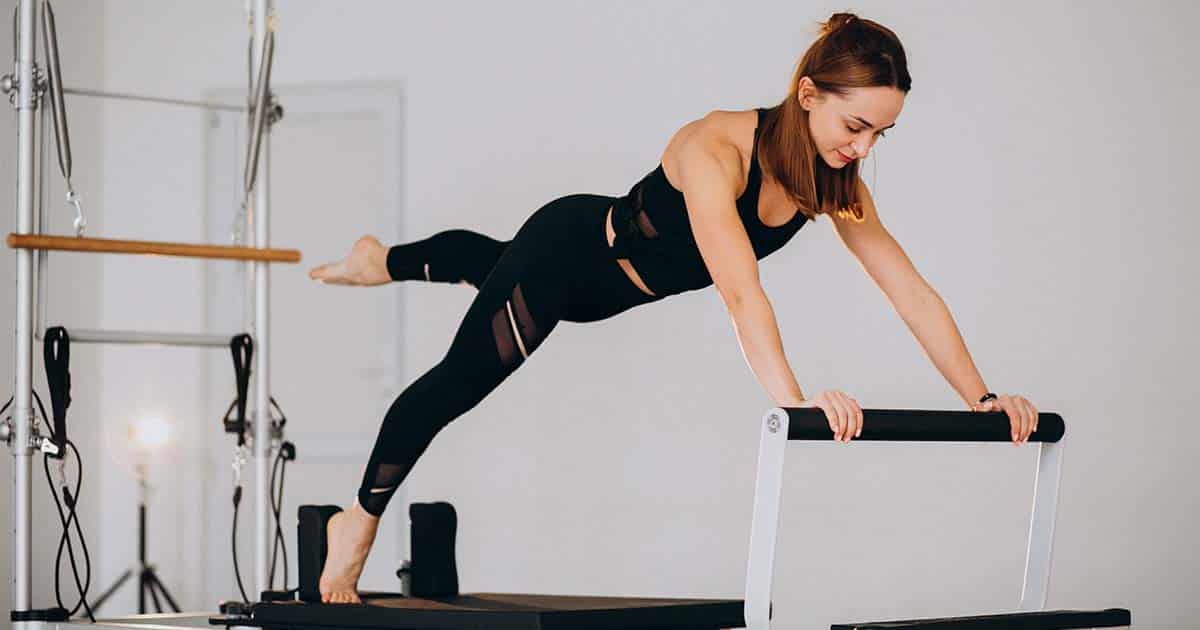 2. Offer Specialized Classes
Expand your customer base and stand out from the crowd by offering specialty classes. Here are a few ideas to get you started:
Pilates for Kids: Give parents an opportunity to come to class with their kids! Stand out from the competition by offering a wholesome family experience.
Pilates for Expecting Mothers: Pilates can be extremely beneficial for pregnant women. It is a low impact workout that places an emphasis on lengthening and strengthening the muscles vital for both pregnancy and postpartum. Prenatal Pilates benefits several things from breath, transverse abdominal strength, alignment, and pelvic floor activation.
Pilates for Athletes: Top athletes have included Pilates into their training programs for years. An athlete must be well rounded in their training in order to succeed and to avoid injuries. Pilates can help athletes to advance their overall strength, coordination, balance, flexibility and core control.
Pilates for Men: Many men may feel intimidated about joining a Pilates class. Open your doors to the men in your community by offering men-only classes and encouraging them to come in.
Pilates for Older Adults: Regular physical activity is key to our mental and physical wellbeing at any age but becomes even more critical for seniors. Pilates offers a focus on controlled breath and quality of movement, a combination which can be very beneficial for an older population.
3. Use Social Media
Your business needs a social media presence. Regardless of whether you run a small local studio or a nationwide gym, it is an indispensable piece of your pilates marketing toolkit.  Social platforms help you to connect with both potential and existing customers, raise awareness about your brand and can even lead to enhanced sales. It's simple, if people don't know about you, they cannot come to your studio.
Social media can play a huge role in increasing your visibility among potential clients. From Instagram to Twitter, you now have the capacity to advertise your company to the world in a matter of seconds! Before creating a social media plan, go back to your target audience. What platforms are they using? Who are they? Where are they? Use these questions to pick the best social platforms for you and your business.
Once you pick your platforms and set up your profiles, there are so many ways you can market your studio! Make the most out of it, upload engaging content such as images or videos of Pilates poses, add some fun facts, or instructional videos, maybe even nutrition tips. Showcase to the world who you are, what makes you special and what you can provide, pique their interest in your studio.
4. Rewards and Referrals Programs
A classic marketing tool and one which works fantastically for Pilates Pop-Up licensees are rewards programs. This will aid in not only keeping your existing clients on board but also in gaining new clients. According to the New York Times, for an SMB 65% of new business comes from referrals.
Offer every new customer a loyalty card when they register for your classes. You can choose how you use these loyalty cards or perhaps there is a package deal. Consider offering points that members can accumulate for various prizes.
Another great idea is that if you have a group of die-hard members who never miss a class, take the opportunity to reward them. You can create a 'Gold Rewards Card', give them reduced fees, or a free class after attending X amount of sessions.
5. Cross-Promote Classes
Even the busiest among us can draw in more customers with less effort by utilizing a good cross-promotional pilates marketing strategy.
By joining forces with other credible businesses who have a similar client base, you can reach your customers with more efficiency and credibility and gain some new customers along the way.  Cross-promotion creates the possibility of large marketing payoffs, partners can effectively expand their reach through each other's customer base. Each party benefits from a credible introduction to a new client base.
Pilates studios can also take advantage of cross-promotion on their own turf. Within your own programming, you can offer a free session to your mat class participants, or even a free private session to a consistent outdoor member. Externally, you can work with other studios who offer classes like yoga or spinning and offer them a free taster session. This concept can work extremely well with cardio or weightlifting programs, as Pilates provides direct benefits for these sports.
6. Offer Taster Sessions or Open Days
Few things work better than giving people a 'try before you buy' session. This can be done in a variety of ways, you can host taster sessions for your local community, or you can simply offer the first class free of charge. People are often very afraid to try something unknown, entice them in with a free session.
The same goes for private clients, if you are planning on working one on one with your customers, start off with 15-20 minute trials. Giving something for free will stimulate the law of reciprocity i.e. when we do good things for others, we tend to be rewarded for this.
Alternatively, (or additionally!) you can host an open day and use this to educate your local community about your studio. Make the most out of it, host workshops, mini-seminars, taster classes, allow people to come in and try, encourage existing clients to bring friends and family.
7. Engage with Local Media
Do not underestimate the power of local magazines or local paper ads. If you are seeking to increase your brand recognition, sales, and repeat customers, investing in ad space in local papers is a great place to start. If you are offering free taster sessions, or hosting an open day place an ad in your local media and encourage people to come down.
Publishers at local papers make a sincere effort to develop and uphold positive relationships with members of their community in order to build a loyal customer base. You can foster a positive reputation within the community by simply associating yourself with a local publication.
Rates tend to be affordable and more importantly your local paper will target your local geographic market, allowing you to connect with a population of people who are likely to invest in your service.
8. Blog Regularly
A blog is a great pilates marketing tool that will get your business more online visibility, allow you to further educate customers about what you do and can be a key tool in supporting business growth.
A successful blog can:
Drive traffic to your website,
Generate more sales,
Establish a supplementary stream of advertising income,
Be a fantastic tool for customer service,
Blogs allow you to speak to your clientele in a more informal and 'human' way, you can engage your audience by encouraging comments. Blogs can be funny, chatty, informative and can be a space for sharing thoughts, and conversation. A more personal approach will draw readers in. Blogging also creates the opportunity to produce content for your site that is loaded with relevant keywords. This will help to gain traction and drive further traffic on search engines.
Keep content simple and informative. Give your readers what they want, encourage your instructors or even some of your clients to write guest posts. Use your blog as a space to answer any questions that perhaps your site doesn't. It is a fantastic tool to give more in-depth information.
If you do choose to start a blog it is very important to commit to it. Consistency is key to blogging. If you are questioning whether you will be able to commit to it, stick to Facebook and Twitter to share your news and tips.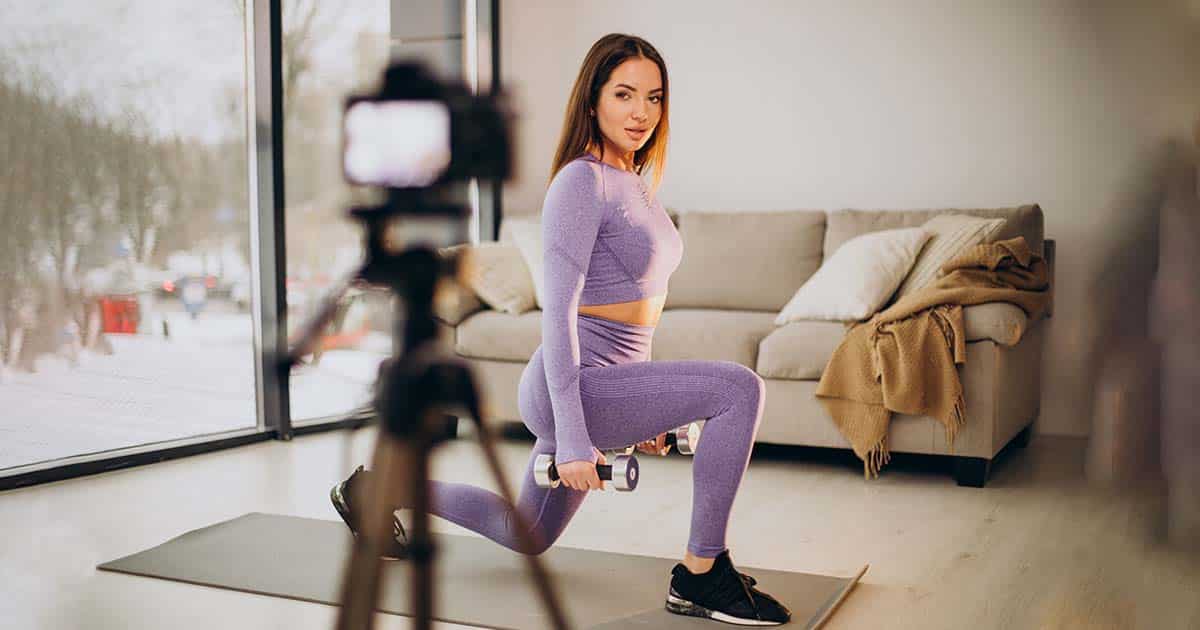 9. Develop Video Content
From YouTube to Snapchat, to Instagram stories, it's no secret that video has become a staple of everyday life. Video is a useful and effective way to reach consumers and is an extremely shareable medium.
Pilates Pop-Up Licensees can benefit greatly from the use of promotional videos. Start off by making a short promo video that introduces people to your programs and classes. Allow people a little insight into what your studio is like.
Another great investment is to make short instructional videos. Offer tips and advice for newbies and perhaps provide your more experienced students with some challenges. These instructional videos are fantastic for social media use.
10. Reviews and Testimonials
Some of the most powerful content you will use for your Pilates Pop-Up marketing toolkit is not generated by you. It's created by your customers. Reviews have a huge impact on prospective clients. People want to hear from another voice what your classes are like, what the studio is like etc.
Ask your customers for reviews! If you are looking to get more reviews on a particular platform don't be afraid to email clients and ask them for a little help. Put some testimonials up on your site, even include them in your promotional videos.
In Summary
Pilates marketing will play a key role in making your Pilates Pop-Up business stand out. You may well have the best teachers, the best outdoor and indoor locations, and the best possible equipment, but how can you capitalize on it if no one knows about it?
To capture people's attention, you must do something unique and engaging. Don't forget to simply talk to people! Think of every person you meet as a possible referral, client, or instructor! The more you talk about your studio the better.