Pilates Pop-Up Exclusive License Opportunity
Pilates Business Opportunity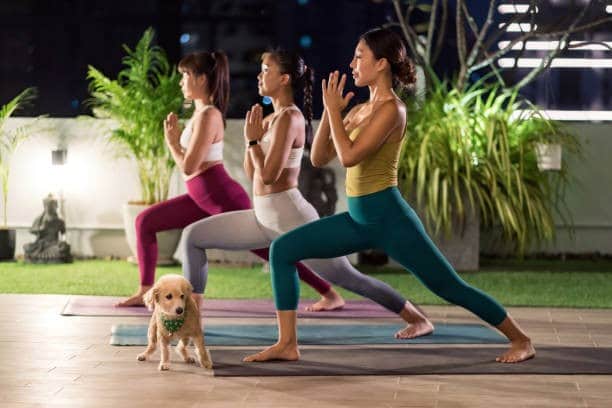 Pilates Pop-Up is one of the fastest growing pilates business opportunities that launched a revolution in the Pilates industry. Pilates outdoors.
Pilates Pop-Up delivers an elite strength-training workout available for anyone, at any age and is dedicated to fulfilling the promise of bringing the benefits of Pilates to everybody in the United States while enjoying the health benefits of group outdoor exercise and fresh air.
Pilates Pop-Up is a unique business model that is easy to launch and affordable for Pilates Instructors, Entrepreneurs and existing Studios to start their business or enhance it.
Pilates Pop-Up is a unique brand with a different approach to share the benefits of Pilates.
For years, Pilates has not been widely accessible to the masses due to pricing and exclusivity. Today, we are overcoming those obstacles and barriers by offering exclusive location license opportunities to make Pilates affordable and nurturing for as many people as possible.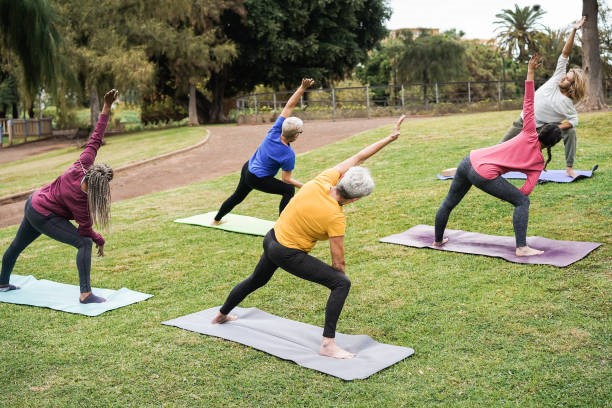 Leading the Industry:
$9 billion Pilates Industry
Exclusive Licensed Locations
Hundreds of Instructors Nationwide
Low initial license fee
Award winning business model and marketing to ensure success
All of Pilates Pop-Up licensed locations are also equipped with Pilates Reformers, Wunda Chairs, and Spring Boards, as well as mats, balls, weights, and magic circles. We have designed several signature class formats in order to fit the needs of our many clients, from young to more senior, and from beginner to advanced. Our classes are a good fit for anyone.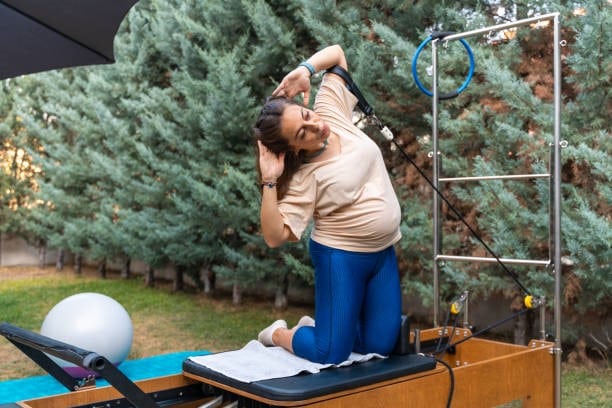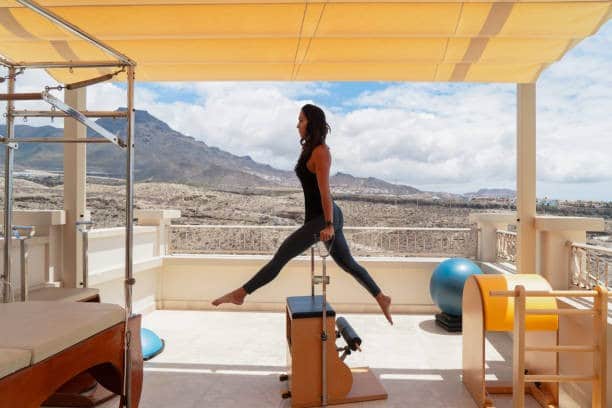 The Pilates Pop-Up team has more combined hours studying, training, teaching and practicing Pilates than most traditional Pilates studios. Pilates Pop-Up has perfected a unique and proprietary marketing approach to ensuring every Pilates Pop-Up member receives the finest training and most effective results. With a vibrant outdoor Pilates community, our easy access, nearby locations offer flexibility and beauty with outdoor health benefits. We maintain inclement weather alternate locations as well as private lessons on the reformer and Wunda Chair. Our members become friends and enjoy the Pilates movement.
Pilates Pop-Up instructors are Pilates experts
The Experience
Pilates Pop-Up has created the fastest, most effective full-body workout including a series of low-impact, high intensity movements that are designed to strengthen and tone the body in ways that no other technique can. Coupled with group exercise benefits and the health improvements of fresh air outdoors, Pilates Pop-Up is growing fast. In fact, all we are missing is you.
The Membership-Based Structure
Flexible membership terms allowing clients to customize their membership to their daily life.
The Membership-Based Structure
Pilates location license Ownership
Owner-Operator model with flexibility to bring on additional management support.
Pilates Pop-Up is a proven fitness license concept
Strong Brand Presence: The unique business model and digital marketing strategy ensures success.
Sustainability: Pilates has been around for decades and has grown exponentially
Semi-Absentee: As an Executive Model, you can effectively hire someone to teach classes or teach them yourself.
Proven Business Model: Pilates has been around for 30 years, it is one of the most recession proof businesses in existence today
100% Ecommerce business: clients register for membership, reserve classes & pay online
Hundreds of A-Quality locations: a unique brand with no direct license competitor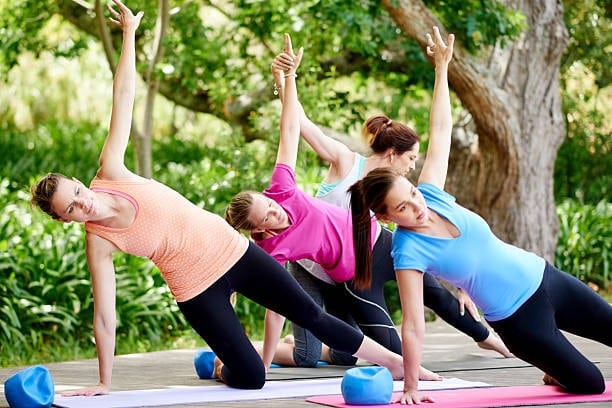 Fast ramp-up: Low overhead model creates a rapid path to profitability
Demand: Growing obesity, aging population; all-age, uni-sex broad market creates high demand for services
High Investment Return: Enjoy a low-cost entry, a recurring revenue model, truly exceptional EBITDA margins and the confidence in your team to expand and scale the business.
Exceptional Growth: Pilates Pop-Up is a household name in outdoors Pilates, we are positioned for exceptional growth, with both new territory and existing location opportunities available.
Established Executive Model: The Pop-Up Pilates License model provides a completely scalable business, allowing you to determine your own success. Leverage development costs and national vendor relationships to launch your Pilates Pop-Up successfully. … the possibilities are endless!
Pilates Pop-Up provides extensive training & support to its owners
Real Estate: Our dedicated staff will help you in the site selection & lease negotiation to find the ideal site for your Pilates Pop-Up studio.
Location Choice: Our staff will guide you through the entire process from selection of your territory to advance customer leads in a digital go-to-market plan, business launch to break-even and sustainability formula.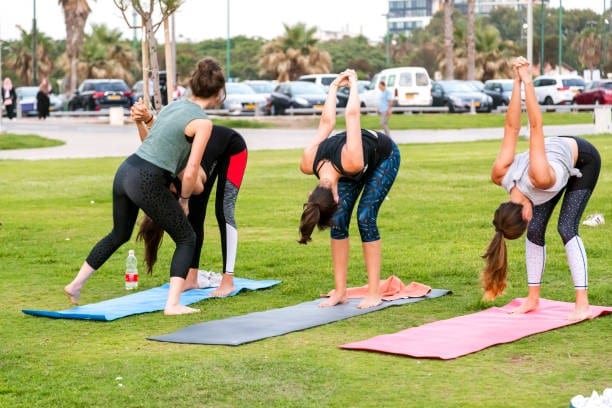 Marketing: Our award winning digital marketing strategy and Go-to-Market plan ensure your Pilates Pop-Up will rank on the first page of Google searcjes upon launching and accelerate enrollment of clients to fill your classes to capacity very fast. Our business educational systems and proprietary software applications make running your Pilates business easy and fun.
Sales: Enjoy comprehensive & ongoing sales training, monthly calls & expert guidance from pre-sale through to Grand Opening & into sustainability. Get introduced to their multi-channel sales process to drive sales from the start!
Recruitment: Pilates Pop-Up specializes in quality instructors believing instruction defines a class – Pilates Pop-Up provides assistance in hiring the most qualified instructors, general managers & sales team members.
Training: Pilates Pop-Up believes in extensive support & comprehensive training as pivotal for your success as a Pilates Pop-Up licensed location Owner. Along with your initial 3-day intensive training, you will experience ongoing, interactive sales, digital marketing, recruitment and retail training in a variety of modes.
Proprietary Business Model and Marketing Strategy: The minute you launch your Pilates Pop-Up location, the marketing of your location begins, with personalized support to set you up with all means of generating website traffic and ranking your new business on page 1 of Google searches.
Join us in bringing the benefits of Pilates to as many people as possible!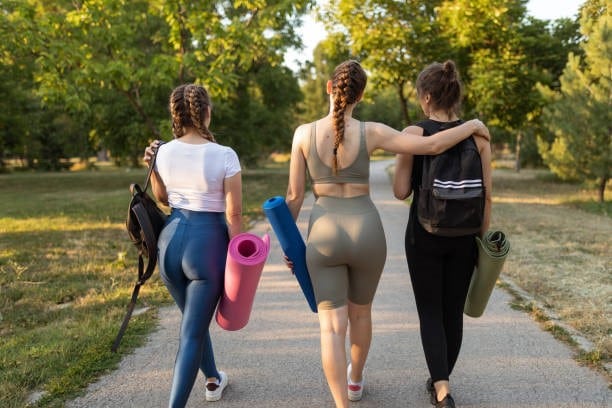 Pilates Pop-Up can help you succeed in your protected location license
10 Ways Pilates Pop-Up is Transforming Business
The world is changing rapidly, and virtual business licenses are growing in popularity as businesses are adapting and changing with the times. More people are working from home than ever before. This requires companies that serve these remote workers to adapt if they hope to thrive in the age of post COVID-19.
Leading tech companies like Google expect their staff to work from home through 2021. Meanwhile, some experts are predicting that 50 percent of the entire workforce will do their job outside of a traditional office in the next 5–10 years. This stay at home mentality permeates business and Pilates is no different. We anticipate that greater numbers of Pilates enthusiasts will prefer to work out outdoors and at home rather than travelling to a studio.
But how does Pilates Pop-Up adapt to this sweeping change? One way that companies like Pilates Pop-Up are pivoting their business models is through virtual licensing with a virtual driven and deployed business model.
Virtual business licensing, like a Pilates Pop-Up location license, are doing more than changing the way we work out and do business. We are also redefining our understanding of the Pilates ecosphere.
What is a Pilates Pop-Up Virtual License?
Before we can explore the many benefits of virtual licensing, we must first define what a virtual license is. On paper, it functions much like a traditional license. The licensee partners with a larger, established brand to take advantage of an established business model with a proven track record of success.
Licensing is a wonderful way for entrepreneurs to own their own business and be their own boss while enjoying the support and know-how of an experienced license partner. A virtual license takes the license concept and translates it to a digital opportunity that can run from practically anywhere with an internet connection.
This flexibility offers all kinds of benefits to entrepreneurs, particularly in a time when the future of brick-and-mortar institutions like Studios has never been more up in the air. Discover how the virtual license is transforming the Pilates business and how you can take advantage of the many benefits of working from home.
Be Your Own Boss
One advantage of virtual licensing, as well as licensing in general, is the chance to be your own boss. In fact, being your own boss is a key reason why many people enter licensing agreements with Pilates Pop-Up in the first place. Licensing Pilates Pop-Up proven business solution provides the opportunity for you to take control of your own destiny, while minimizing many of the risks of starting a Pilates business from scratch.
A home-based, location-specific license provides even more freedom than a studio based business. Without the need for additional staff or loads of cumbersome & expensive equipment, licensees have more time to focus on their business and customers instead of studio politics. If you've been looking for a business without a boss looming over your shoulder, a virtual Pilates license with Pilates Pop-Up may be right for you.
Work From Home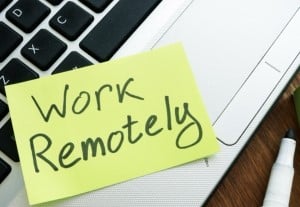 One of the most obvious benefits of a Pop-Up Pilates virtual license is the ability to run your business entirely from the comfort of your home. You can also manage your license from a coffee shop, a co-working space, or anywhere else where you can bring your computer with a strong wi-fi connection.
When you start a virtual Pilates Pop-Up license, you're getting exclusive access to a proprietary business model and digital marketing system designed to help your business, and your clients, flourish wherever you may be. With the latest software and technology at your fingertips, you'll have all the tools you need to operate a Pilates Pop-Up license from your own backyard!
Flexible Hours
When you combine working from home with being your own boss, you create a level of independence that is practically unheard of in other industries. Because you're running the show out of your house, you also control your hours, number of classes and operating hours.
Obviously, you'll need to be available to clients and customers at scheduled class times. Otherwise, you're free to work on a schedule that works best for you. Maybe you're more productive in the evenings. Perhaps you like to get most of your work done in the early morning before taking time for some exercise and teaching a few classes. When you're operating a virtual license, your schedule is whatever you want it to be! Due to the flexibility, you may even choose to have a full-time job and Pilates Pop-Up be your side hustle.
Better Work-Life Balance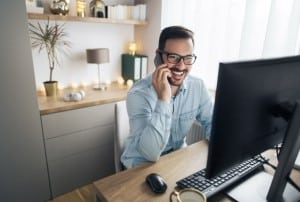 Another benefit of a home license opportunity is the chance to improve your work-life balance. Spending long hours in studio or stuck in traffic during your commute can cut into valuable personal time. A home-based license eliminates the commute from the equation. This will free up more time to spend on things that matter.
This doesn't mean you're necessarily going to be working less. There's a good chance you'll still be working just as hard, if not harder, when you start your own Pilates Pop-Up license. The difference is you'll have the flexibility to determine how that time is spent and make time for family and other important things including your clients.
Lower Startup Costs
The idea of owning your own licensed Pilates Pop-Up territory is appealing to a lot of people. Many brick-and-mortar Studio based Pilates franchises have fees and startup costs that can be over a quarter-million dollars. You can reduce these costs significantly by avoiding purchasing a location altogether utilizing the Pilates Pop-Up business model.
Site selection is an expensive process. You have to find a location, get it approved, and buy or lease the land. Then you have to either renovate the existing building or build an entirely new one from scratch. None of these things are cheap. By comparison, at Pilates Pop-Up we recommend utilizing parks and recreation areas walking distance from your home. When you acquire your reformer and wunda chair, you can teach privates in your own home or garage. Clients want the personal treatment and a good workout.
A virtual license keeps startup costs low by providing everything you need to run a successful and vibrant Pilates business. Startup costs for a Pilates Pop-Up license are less than $10,000.00, making it a much more realistic option for budget-conscious entrepreneurs. You don't need a huge net worth to get started and the business system and proprietary digital marketing strategy keeps your classes full and cash flow steady.
Lower Overhead
Not only do virtual licenses have much lower startup costs compared to licenses with physical locations. They also have drastically lower overhead. There's no need to pay extra rent for an office space or building when you're working from home. That means there are no additional utility bills to worry about, either. And unless you have an assistant, you'll likely save big on personnel too!
What's more, a physical studio often requires additional leashold improvement expenses and expensive  equipment such as multiple reformers and wunda chairs and other studio equipment and office supplies which can add up quickly. There's a good chance you already have many of these things in your home office. All you need to purchase for your home-based license is a competitive computer system to run the necessary software, sign-up clients and teach private lessons, if you choose to.
Own an Agile and Adaptable Business
The remote capabilities of a home-based license make for an incredibly agile business prepared to adapt to changing circumstances at a moment's notice. The ability to transition to remote work has proven crucial to coping with the COVID-19 pandemic.
Remote work may prove essential to business survival not only now but in the future as well. When you run your logistics license directly from your home, you can ensure that you're prepared to pivot for whatever the world throws at you.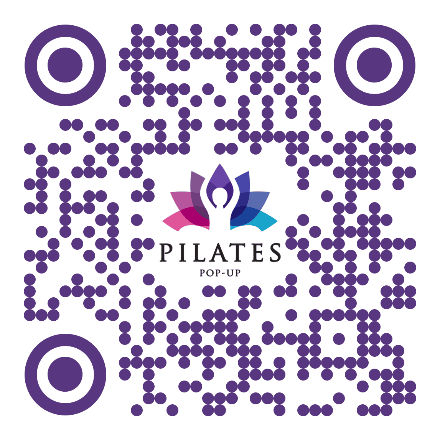 Start Your Virtual License for the Future With Pilates Pop-Up
Don't let being chained to a physical studio full of expensive equipment drag you down or your business. Take control of your life and your company when you start your own Pilates Pop-Up in your exclusive territory. Learn how you can get started and own a highly successful Pilates Pop-Up business with the freedom you've always dreamed of today. Just click on the QR code below to go straight to our Pilates Pop-Up website.
How do I join the Pilates Pop-Up pioneers and what will it cost me?
What are Pilates Pop-Up license startup costs?
How do I join the Pilates Pop-Up pioneers and what will it cost me?
Starting your own Pilates Pop-Up license may seem like a large task. It can also be a lucrative investment. Pilates is a huge business with operations spanning across the globe. It may seem intimidating, but starting your own Pilates Pop-Up license is easier than you think. Our business model, proprietary operational systems, and unique digital marketing plan ensure your success. What are Pilates Pop-Up license startup costs and what can you expect to spend to get your license up and running?
How much does it cost to start a Pilates Pop-Up license?
Startup costs for a Pilates Pop-Up license with Pilates Pop-Up are extremely competitive. Initial costs for a Pilates Pop-Up license is only $5,000.00. Find out if your chosen territory is available and the details you need on the costs of starting your Pilates Pop-Up license and what you can expect once you qualify.
What are training and other expenses for my license?
After you have completed your initial license fee, an additional $2,000—$4,000 is required to cover training expenses. This comprehensive corporate-based and in-territory training is designed to provide our licensees with the support they need to succeed as Pilates Pop-Up operators.
Once training is completed, licensees are asked to pay an initial marketing launch fee. This fee of $7,500 is paid at start of the operation. These funds are used to create a Pilates Pop-Up landing page for your specific operational territory and  execute the proprietary and award winning digital marketing strategies to promote the Pilates Pop-Up brand and rank your Pop-Up on page 1 of google searches. The initial fee covers the 1st three months of advertising campaigns to establish the licensee's brand identity within the exclusive territory.
Further expenses included in your Pilates Pop-Up license startup costs include initial insurance premiums in addition to legal and accounting fees. Please reference the chart below for a breakdown of the included costs.
Download our license brochure for more details on how you can get started in owning your own Pilates Pop-Up license. We are happy to answer any questions you may have as a potential licensee.
| | |
| --- | --- |
| Type of Expenditure | Amount |
| Initial License Fee | $5,000 |
| Training Expenses | $2,000 – $4,000 |
| Initial Marketing Launch Fee | $7,500 |
| Reformer & Wunda Chair for Privates (refurbished) | $2,000 – $3,000 |
| Legal and Accounting Fees | $500 – $750 |
| Initial Insurance Premiums | $300 – $450 |
| Working Capital | $1,000 |
| Local Business license fees | $300 |
| Total | $18,600-$22,000 |
Take the next step towards owning a Pilates Pop-Up licensee
To learn more about Pilates Pop-Up exclusive license opportunities in your area or to begin securing your territory today, please request more information below.
www.PilatesPop-Up.com or call 214-616-7989