Pilates Classes & Pricing
Become a Member
Pilates Pop-Up Members Save $$
5 group classes per month-no charge

1st priority for classes

Happy hour classes (free libation)

10% discount on private lessons

Bring First- Time Guests @ Member prices
Basic Pilates Pop-Up Class:
50 minute full-body workout using a variety of Pilates props such as the magic circle or ball. Energizing music in an outdoor environment increases heart rate and burns fat while toning muscles and increasing flexibility.  No experience required. $30.00 (limited to 12)
Advanced Pilates Pop-Up Class:
Show up ready to work at a fast pace. A 50-minute workout that gets your heart pumping and muscles shaking. This workout will push you to the edge and is for clients that have taken classes and are familiar with the basic exercises but ready to incorporate variations of basic exercises as well as taken your practice to a new level with new or more challenging exercises. $30.00 (limited to 12)
Basic Pilates Pop-Up Class:
Advanced Pilates Pop-Up Class: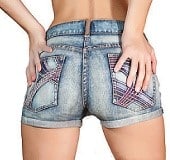 Booty Camp Butt Blaster Class
A mat class that combines certain props that target the glutes and help bring your practice to a new level. Learn how to properly activate the glutes, hamstrings, inner-outer thighs to get a tight, toned tush. Caution, you may need smaller tights after taking a few of these advanced classes! $30.00 (limited to 12)
Pilates Principles Class
Struggling with your teaser? Still feel neck tension in an upper ab curl? Can't seem to conquer that rollover or rollup? … This new class is designed for both new and seasoned students to teach (or revisit), core Pilates principles to deepen and progress your practice.
Each class will focus on a different Pilates movement principle and incorporate equipment or props in many of the exercises that help you make the right connection.  We welcome everyone of all levels to this class. Remember, everyone is on their own journey and even one day to the next is specific to your body; no-judgments this is a learning environment where questions are welcome and discussion is encouraged. Exercises will be broken down, with more hands-on teaching. Modifications are provided to make the work accessible to everyone. This is truly a class for any fitness level.  $30.00 (limited to 10)
Reformer Stretch Class
For current Pilates students who are familiar with the different pieces of equipment, this class is designed to stretch the different muscle systems in the body. In addition, a stretch class helps to support and stabilize the body as well as increase range of motion. This unique stretch class integrates exercises on the reformer to achieve increased flexibility.
Perfect for men & women and beneficial to both athletes and those who are restricted by occupational situations such as standing or sitting for long periods of time. A great addition to your current practice or used as a drop in whenever you feel in need of additional mobility.
$70.00 (private only)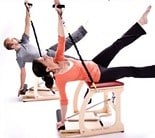 "Wunda" Chair Challenge
The "Wunda" Chair delivers a unique and fun, full-body workout. Working with the Functional Resistance Kit you can also push and pull! This gives you a host of new exercises not possible with any other chair – including many that could previously be done only on a Reformer – and offers a challenging cardio/aerobic workout. $65.00 (private only)
MAT PILATES
45min class designed to balance all muscle groups' strength and flexibility, with an emphasis on challenging the core muscles with each movement.   Classes will blend the Classical Pilates Method with exercise variations, sometimes using props.   Modifications are suggested for beginners or for those with physical limitations.  Pilate's mat is a challenging yet safe method to sculpt your body, while increasing agility in your everyday movements.  $30.00 (limited to 12)
*Mat Pilates classes require the use of the grippy socks – available for purchase at Pilates Pop-Up.
PIIT 24
PIIT blends Pilates and HIIT principles to create a variable-intensity interval training. In PIIT 24, successive intervals of high-intensity work are coupled with shorter recoveries, followed by a sequence of purposeful low-intensity strength-based intervals to enable active recovery. This is a total body equipment-free workout for ALL LEVELS. Each exercise can be modified, and options are offered throughout. $30.00 (limited to 12)