In this upbeat group fitness class, you can expect to workout to the beat of top-rated POP-UP-popular music while completing Pilates-inspired moves.
And you'll hear the word "Pop-Up" a lot because just by attending class, you become part of the Pilates Pop-Up community – a dedicated tribe of Pilates Pop-Up-ster, who are active in the group of Pilates Pop-Up Classes and are passionate about their workout.
Pilates Pop-Up Classes overview
Pilates Pop-Up classes are strength and flexibility workouts and can be done in bare feet and a mat. While props can be incorporated, there's absolutely no equipment needed (other than the mat), because all of the resistance work is done using your own bodyweight.
What beginners need to know
Overall, the Pilates Pop-Up classes are very welcoming for beginners, because modifications are given for any exercise you do. There is designed to be a low or no impact workout no confusing or fast-moving choreography, and there is plenty of stretching, which does the mind and body good.
Throughout the classes, you can expect to stay in the same general spot for the duration of the workout,  working through breathing and small Pilates-inspired muscular strength movements targeting all parts of your body with a big focus on getting your body aligned allowing you to get the most out of each exercise.
What a typical class is like
In a 50-minute class, there are an average of 20 different exercises and the order of exercises will be similar no matter where you attend your Pilates Pop-Up Classes. We always start with a warm-up. Each exercise have a flow allowing you to transition smoothly from a standing position to lying down on your backside or stomach. The class always ends with stretching to cool down.
Pilates Pop-Up instructors are highly trained and taught to give clear direction and cues.  For our newest members, we incorporate modifications to make sure you still are challenged and will get the most out of each exercise and ultimately help your body to learn to make connections.  Ultimately we want make sure you are getting the most you can out of the exercise.
As a participant, you'll find that although there are tons of transitions from one exercise to the next, the pace of the class isn't so fast that you can't catch on. And nearly every exercise offers a good opportunity to focus on your core and a few places to insert a little cardio to help raise your heart rate. Before you know it, the 50-minutes is over and you will leave having completed a great workout and walking stronger and taller as a result.
Because of the range of movements and exercises incorporated in Pilates, people of all fitness levels can be challenged in this welcoming class, without having to endure impact or high-intensity pushing. And don't forget about all that stretching – it sure is nice.
Here's the lowdown on the class …
The Exercises
Many exercises in Pilates Pop-Up Classes have unusual names. Some of the moves are specific to Pilates Pop-Up Classes, like the "single leg circles" the Hundred, mountain climbers, bridges, and Teaser just to name a few. In class, the instructor will demo each move, sometimes before the exercise even begins, so you know what to expect when it's time to perform the move within the song/exercise.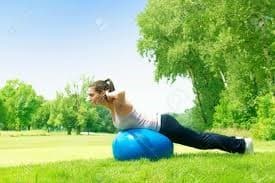 The Crowd
In Pilates Pop-Up Classes, you can probably expect to find a good portion of females, more so than males — although people of all shapes, sizes and genders would benefit from the workout. There will likely be people of all fitness levels, taking the easiest option all the way up to the most advanced option.
Pilates Pop-Up Ratings:
Intensity– 7, on a scale of 1 to 10, with 10 being super hard.
Sweat factor– 4 on a scale of 1 to 10, with 10 being drenched.
Impact– Very low: only a few options involved small plank jacks or any jumping.
Cardio– Moderate: small sections get your heart-rate up.
Strength– Yes: total body focus and it starts with your Core
Flexibility– Yes: quite a bit.
Pace– Not too fast, not too slow: Just right.
Equipment– A yoga mat.
Music– POP-UP hits.
Length– 30 or 55 minutes.
Suggested attire– Any workout clothes will work and either sticky socks or bare feet.
Benefits of Pilates Pop-Up Classes
If you're wondering if POP-UP Pilates is right for you. Here's what you could get out of it:
Increased flexibility
Improved posture
Cardiovascular conditioning
Stronger core, better spine alignment and longer leaner muscles
Fun community vibe
Chance to breathe deeply and unwind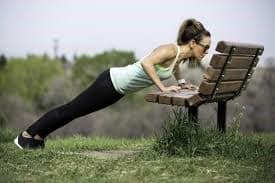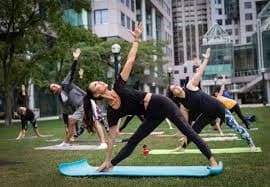 Try this Pilates Pop-Up move: Downward Dog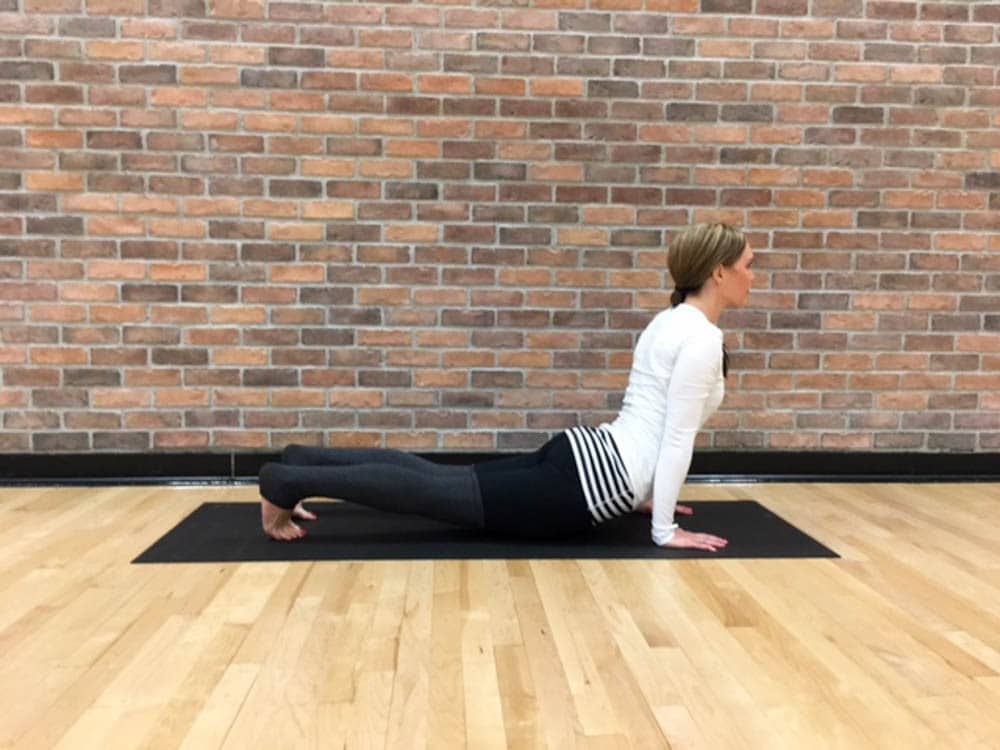 Get a taste of the POP-UP Pilates experience at home by trying out "Downard Dog," my favorite move from the class. Here's how you can do it …
Start in a plank position with your palms directly under your shoulders, toes hip-width distance apart on the ground and your body long and strong. Then shift into a downward-dog position by lifting your hips up to the sky and drawing your chest back toward your thighs. Make sure to keep your head in line with your arms and your neck neutral, pressing through your palms into the ground.
Keep your feet and hands in the same place as you drop your hips down to hover just above the mat, and at the same time lift your chest up and forward, pulling your shoulders back. Gaze toward the side of the room with your neck neutral at the top of the move. (For a more advanced option, gaze upward toward where the ceiling and wall meet.)
In the upward-dog position, engage your triceps and keep a micro-bend in both your elbows and your knees, so that they don't lock. Squeeze your glutes and your quads, then push back up into the downward-dog position with your hips lifted.
Move slowly between the two positions several times to warm up your entire body.
OPTION:To limit the range of motion, you can also choose to start in a child's pose position sitting your hips back onto your feet with arms in front of you on the mat. Then shift forward into a table-top position with your back straight, ending with your shoulders over your palms and hips over your knees. Move slowly between the two positions.
Join our class or call Joyce at 214-616-7989 if you have any questions or want to register for any classes. You can also follow us on Instagram.